The Bible serves as the road map for leading a meaningful Christian life, offering guidance Christians should heed. The Bible includes forgiveness as one of these lessons, whose perception varies from person to person.
Suppose we can all agree that we are all in circumstances when others have messed up and asked for forgiveness from you. That person could be a husband and wife, parent, sibling, buddy, or even a colleague. In that case, we will look at the inspirational bible scripture about the peace, harmony, and healing that come from forgiving others.
Let's read our Bible verse about forgiveness that can help you understand how to approach the situation.
45 Best Bible Verse List For You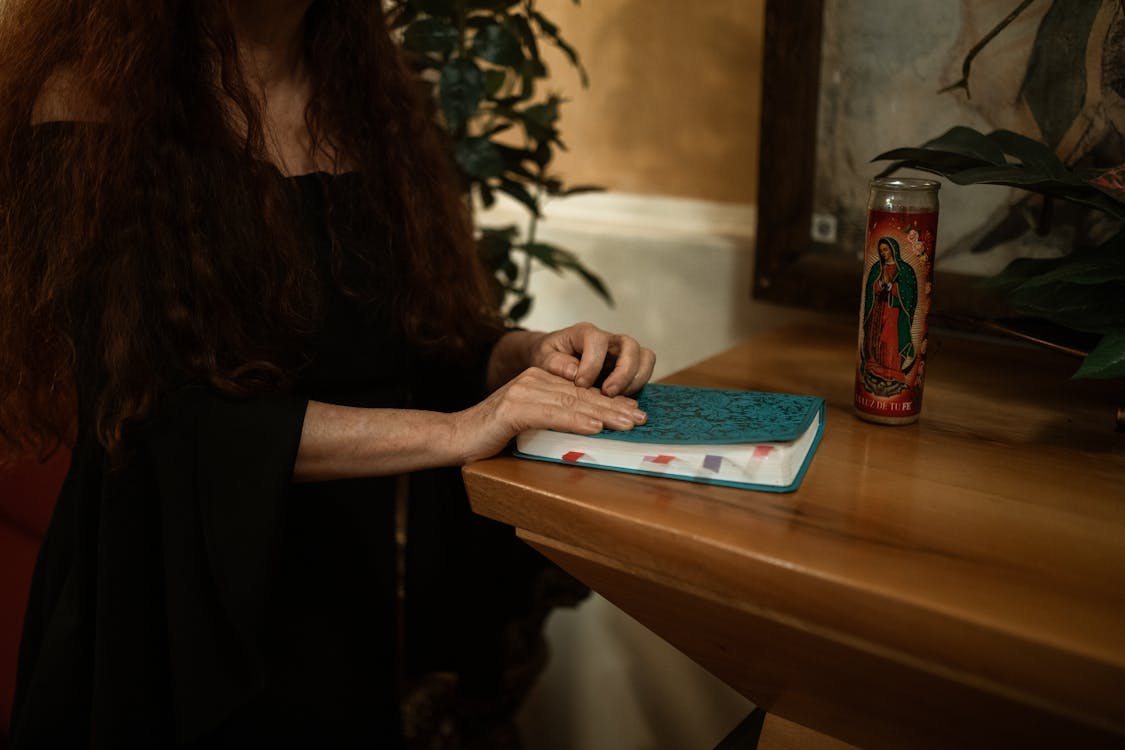 1. Matthew 5:24
"Leave there thy gift before the altar, and go thy way; first be reconciled to thy brother, and then come and offer thy gift."
2. Matthew 5:44
"But I say unto you, Love your enemies, bless them that curse you, do good to them that hate you, and pray for them which despitefully use you, and persecute you."
3. Matthew 6:9
"After this manner therefore pray ye: Our Father which art in heaven, Hallowed be thy name."
4. Matthew 6:11 – 13
"Give us this day our daily bread. And forgive us our debts, as we forgive our debtors. And lead us not into temptation, but deliver us from evil: For thine is the kingdom, and the power, and the glory, for ever. Amen."
5. Matthew 6:14
"For if you forgive other people when they sin against you, your heavenly Father will also forgive you."
6. Matthew 6:15
"But if you do not forgive others their sins, your Father will not forgive your sins."
7. Matthew 7:2
"For with what judgment ye judge, ye shall be judged: and with what measure ye mete, it shall be measured to you again."
8. Matthew 18:21
"Then Peter came to Him and said: Lord, how often shall my brother sin against me, and I forgive him? Up to seven times?"
9. Luke 3:3 KJV
"And he came into all the country about Jordan, preaching the baptism of repentance for the remission of sins."
10. Luke 6:37 KJV
"Do not judge, and you will not be judged. Do not condemn, and you will not be condemned. Forgive, and you will be forgiven."
11. Luke 7:47-48 KJV
"Wherefore I say unto thee, Her sins, which are many, are forgiven; for she loved much: but to whom little is forgiven, the same loveth little. And he said unto her, Thy sins are forgiven."
12. Luke 11:2 – 4 KJV
"And he said unto them, When ye pray, say, Our Father which art in heaven, Hallowed be thy name. Thy kingdom come. Thy will be done, as in heaven, so in earth. Give us day by day our daily bread. And forgive us our sins; for we also forgive every one that is indebted to us. And lead us not into temptation; but deliver us from evil."
13. Luke 17: 3 – 4
"So watch yourselves. If your brother or sister sins against you, rebuke them; and if they repent, forgive them. Even if they sin against you seven times in a day and seven times come back to you saying 'I repent,' you must forgive them."
14. Luke 23:34 KJV
"Then said Jesus, Father, forgive them; for they know not what they do. And they parted his raiment, and cast lots."
15. Luke 24: 46 – 49 KJV
"And said unto them, Thus it is written, and thus it behooved Christ to suffer, and to rise from the dead the third day: And that repentance and remission of sins should be preached in his name among all nations, beginning at Jerusalem.
And ye are witnesses of these things. And, behold, I send the promise of my Father upon you: but tarry ye in the city of Jerusalem, until ye be endued with power from on high."
16. Mark 1:4 – 5 KJV
"John did baptize in the wilderness, and preach the baptism of repentance for the remission of sins. And there went out unto him all the land of Judæa, and they of Jerusalem, and were all baptized of him in the river of Jordan, confessing their sins."
17. Mark 11:25
"And when ye stand praying, forgive, if ye have ought against any: that your Father also which is in heaven may forgive you your trespasses."
18. Mark 3:28 – 29 KJV
"Verily I say unto you, All sins shall be forgiven unto the sons of men, and blasphemies wherewith soever they shall blaspheme: But he that shall blaspheme against the Holy Ghost hath never forgiveness, but is in danger of eternal damnation"
20. Acts 2:21
"And it shall come to pass, that whosoever shall call on the name of the Lord shall be saved."
21. Acts 3:19
"Repent ye therefore, and be converted, that your sins may be blotted out, when the times of refreshing shall come from the presence of the Lord"
22. Acts 22:16
"And now why tarriest thou? Arise, and be baptized, and wash away thy sins, calling on the name of the Lord."
23. Psalm 32:1
"Blessed is the one whose transgressions are forgiven, whose sins are covered."
24. Psalm 32:5
"I acknowledged my sin unto thee, and my iniquity have I not hid. I said, I will confess my transgressions unto the Lord; and thou forgavest the iniquity of my sin. Selah."
25. Psalm 86:5
"For thou, Lord, art good, and ready to forgive; and plenteous in mercy unto all them that call upon thee."
26. Psalm 103:10 – 11
"He hath not dealt with us after our sins; nor rewarded us according to our iniquities. For as the heaven is high above the earth, so great is his mercy toward them that fear him."
27. Psalm 103:12
"As far as the east is from the west, so far has he removed our transgressions from us."
28. Psalm 130:31
"If thou, Lord, shouldest mark iniquities, O Lord, who shall stand? But there is forgiveness with thee, that thou mayest be feared."
29. Psalm 141:5
"Let a righteous man strike me – it is a kindness; let him rebuke me – it is oil for my head; let my head not refuse it. Yet my prayer is continually against their evil deeds."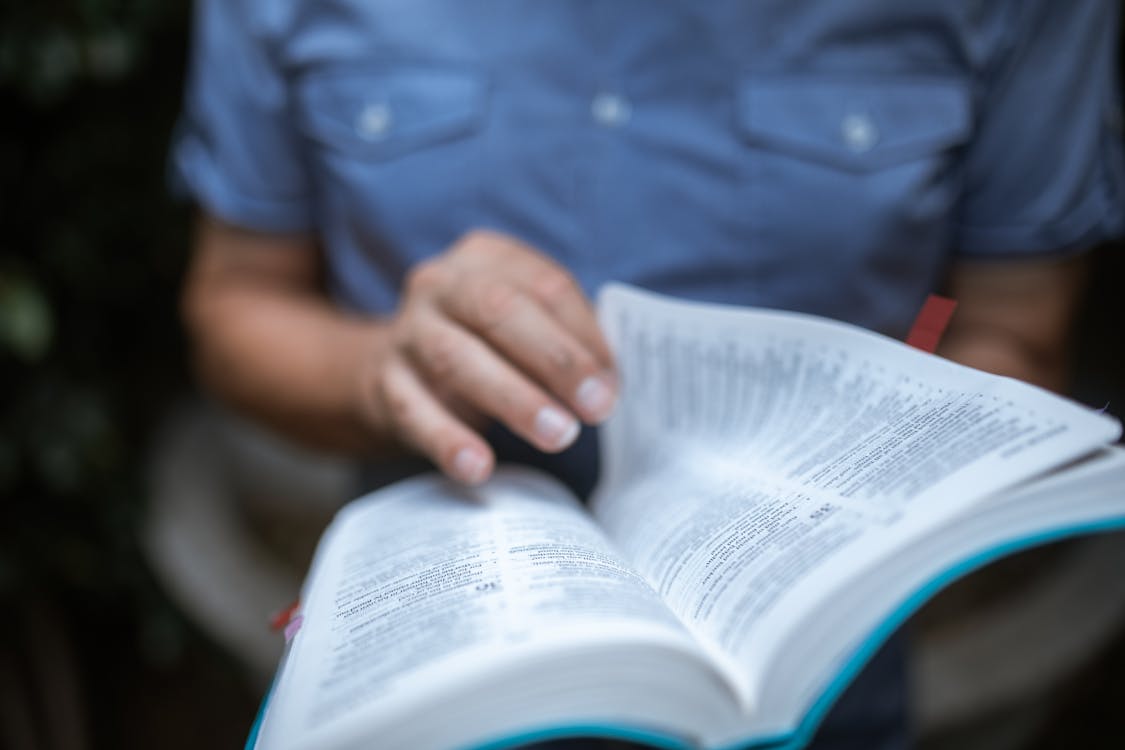 30. Romans 3:23
"For all have sinned, and come short of the glory of God;"
31. Romans 4:7
"Saying, Blessed are they whose iniquities are forgiven, and whose sins are covered."
32. Romans 6:23
"For the wages of sin is death; but the gift of God is eternal life through Jesus Christ our Lord."
33. Romans 7: 1
"Do you not know, brothers and sisters, for I am speaking to those who know the law that the law has authority over someone only as long as that person lives?"
34. Romans 10:13
"For whosoever shall call upon the name of the Lord shall be saved."
35. Romans 12: 19 – 20 KJV
"Dearly beloved, avenge not yourselves, but rather give place unto wrath: for it is written, Vengeance is mine; I will repay, saith the Lord. Therefore if thine enemy hunger, feed him; if he thirst, give him drink: for in so doing thou shalt heap coals of fire on his head."
36. Ephesians 1:7 KJV
"In whom we have redemption through his blood, the forgiveness of sins, according to the riches of his grace;"
37. Ephesians 4:29 – 32 KJV
"Let no corrupt communication proceed out of your mouth, but that which is good to the use of edifying, that it may minister grace unto the hearers. And grieve not the holy Spirit of God, whereby ye are sealed unto the day of redemption.
Let all bitterness, and wrath, and anger, and clamor, and evil speaking, be put away from you, with all malice: And be ye kind one to another, tenderhearted, forgiving one another, even as God for Christ's sake hath forgiven you."
38. Colossians 1:13 – 14 KJV
"Who hath delivered us from the power of darkness, and hath translated us into the kingdom of his dear Son: In whom we have redemption through his blood, even the forgiveness of sins:"
39. Colossians 3:13 KJV
"Forbearing one another, and forgiving one another, if any man has a quarrel against any: even as Christ forgave you, so also do ye."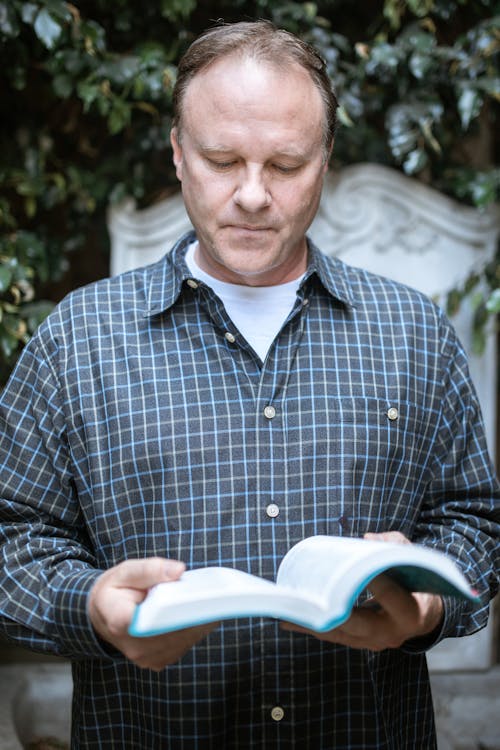 40. 1 Kings 8:50 KJV
"And forgive thy people that have sinned against thee, and all their transgressions wherein they have transgressed against thee, and give them compassion before them who carried them captive, that they may have compassion on them."
41. Philippians 3:13
"Brethren, I count not myself to have apprehended: but this one thing I do, forgetting those things which are behind, and reaching forth unto those things which are before."
42. Daniel 9:9
"The Lord our God is merciful and forgiving, even though we have rebelled against him."
43. Numbers 14:19
"In accordance with your great love, forgive the sin of these people, just as you have pardoned them from the time they left Egypt until now."
44. 2 Corinthians 5:17-18
"Therefore if any man be in Christ, he is a new creature: old things are passed away; behold, all things are become new. And all things are of God, who hath reconciled us to himself by Jesus Christ, and hath given to us the ministry of reconciliation."
45. Hebrews 10:17
"Then he adds: Their sins and lawless acts I will remember no more."
Your Queries
How Merciful is God?
Through healing, consolation, pain relief, and concern for people in need, God demonstrates his mercy for those who are hurting.
The kindness of God is obvious. It is evident in the way He provides for us, in the wonder of His creation, and His unfailing love for us. We can always trust in His infinite and limitless kindness no matter what the world throws at us.
What Advantages Does Forgiveness Have?
Your heart becomes pain- and resentment-free when you let go off. You experience greater happiness, which is what the Lord wants for you. The Lord may enter your heart and pour forth his love if your heart is pure. The Lord may begin bringing you miracles once you are without resentment in your life.
Where Do I Find Additional "God is Great" Quotes?
Look through the Psalms, Proverbs, and Corinthians for further affirmations of God's goodness. You can find various great bible verses that will saturate your heart with hope, serenity, and trust.
Or if you need more power to overcome struggling in your life, you can click this link to get these quotes in Jesus as King Bible verse references.
Final Verdict
We hope the finest Bible verse about forgiveness we have provided inspires you in the same way they have inspired us. When you endure a hard time, reread God's verses and keep in mind how awesome He encourages you and offers you hope for the future. If you have a wonderful love for God, you can shop Christian clothes for you that will enhance your appearance and serve as a constant reminder of His love.